Learn more about supporting our programs? Through a partnership with the University of Northern Kentucky, we are promoting a crowdfunding campaign to raise money for our Junior Appalachian Musicians Program.
Educating our guests is paramount to our mission at the Heritage Center. Without education, we could never fully comprehend the sacrifices and contributions made by those that came before us.
The Heritage Center is one of East Tennessee's premier facilities for non-traditional, hands-on learning. Students and visitors learn about centuries-old Cherokee culture and the immigration of European settlers to the area. Our programs provide educational and cultural enrichment and share the history and culture of the diverse people who have inhabited the Southern Appalachians.
Whether it's student groups or adults, day camps, daycares, civic organizations, or retirement groups, we strive to expose as many people as possible to the fascinating traditions of our past.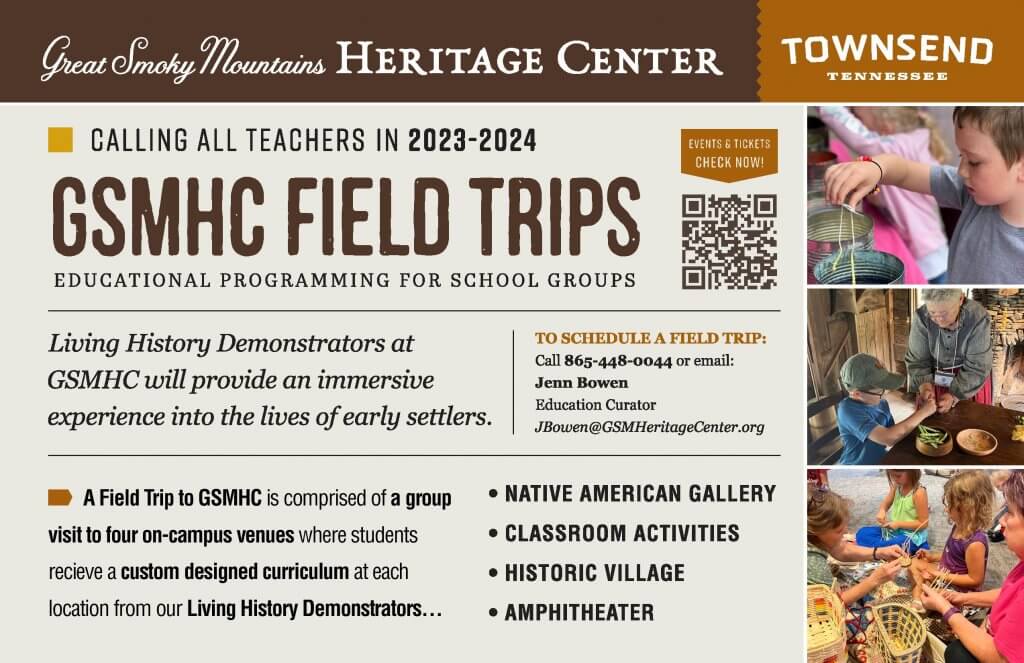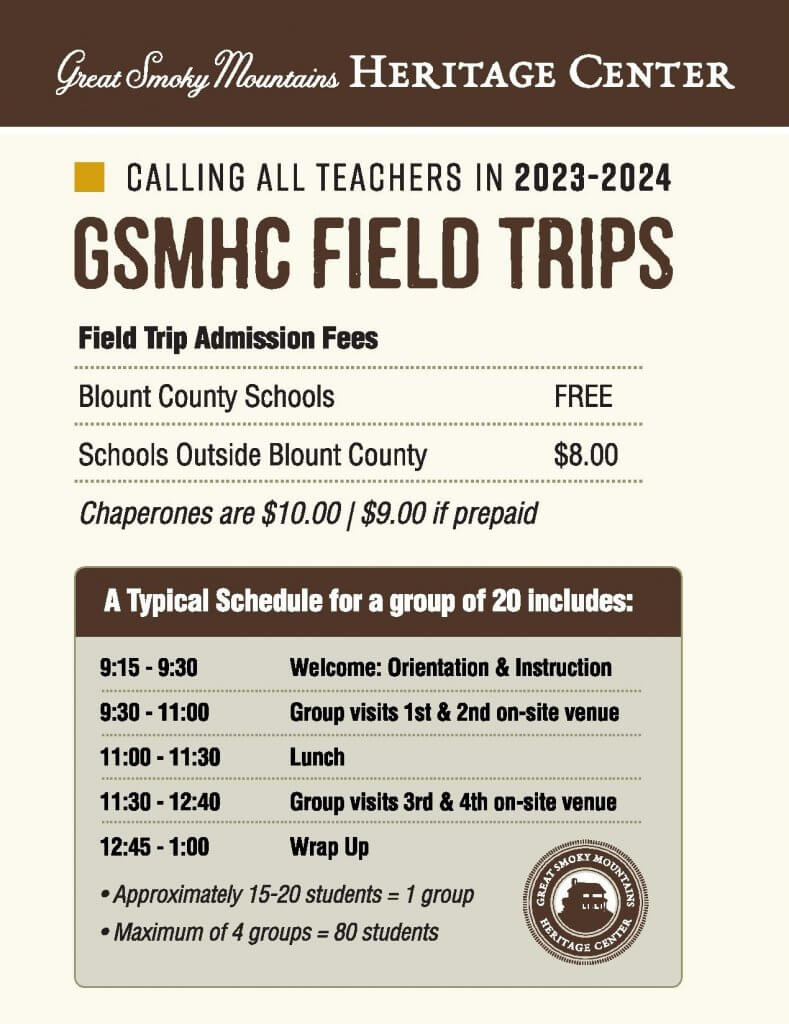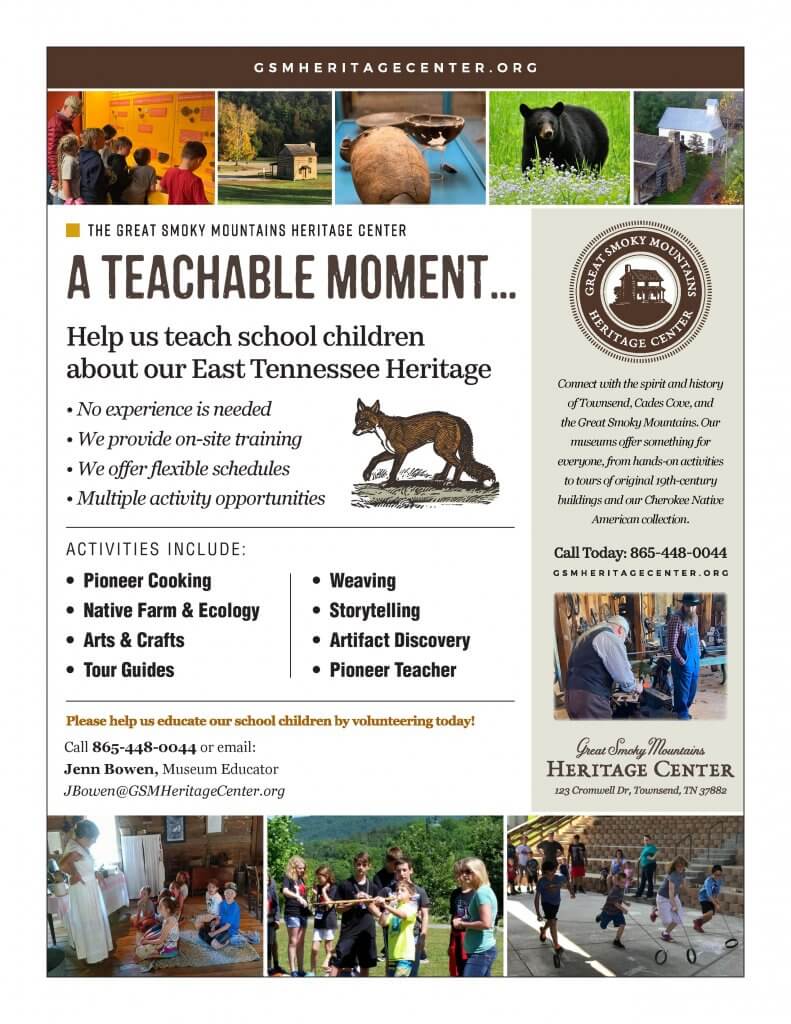 Junior Appalachian Musicians Program
The Great Smoky Mountains Heritage Center is excited to announce the continuation of our JAM Program for the Spring of 2024. JAM seeks to preserve our important mountain music heritage by offering low cost lessons in fiddle, banjo, guitar, and mandolin, as well as other instruments of the Appalachian region to small groups of students in an after-school setting. Classes will begin February 5th and run through May 13th . Please fill out this form for registration and more information.